Total Marketing Kit
751 Highland Park Ave
Coralville, IA
Char Kruse
The Website is Ready
Website Links
Branded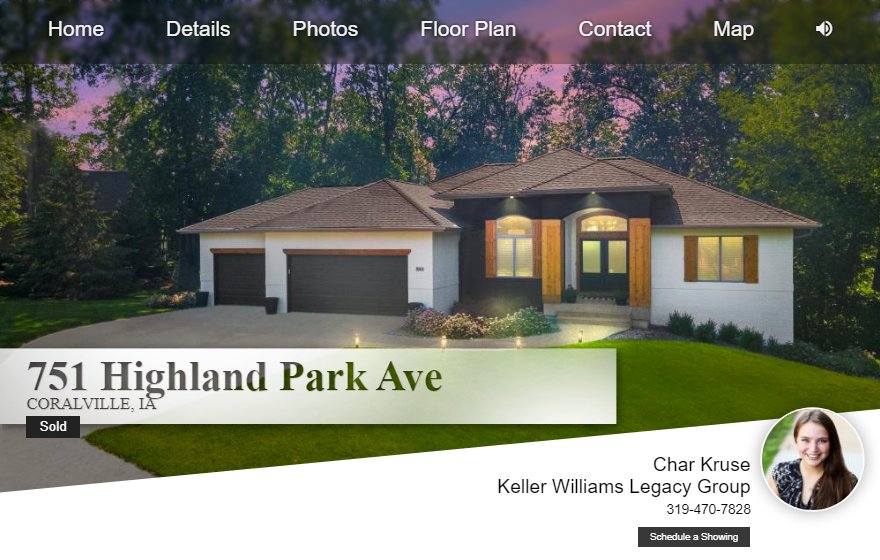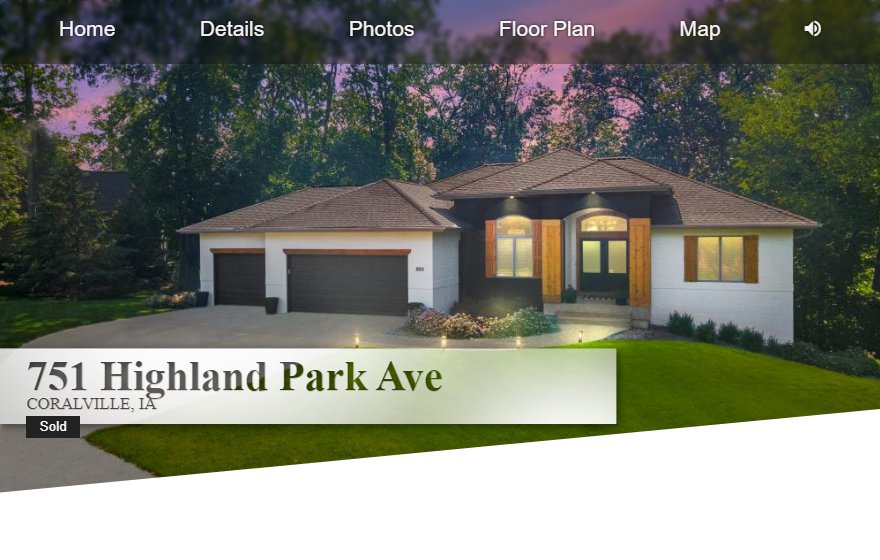 Download Photos
Flyers
, Printable Materials

and Attachments
Social Media Flyer Tiles
Site Videos
Copyright License
COPYRIGHT NOTICE - Pic Your House is the copyright holder of any image or video we produce. The copyright of an image is not transferable to any other party unless a specific written agreement is made. Licensing may be obtained for various applications of images, please contact us for more details.
PHOTO RIGHTS & USAGE - Upon payment of the invoice for this project, the individual client who enlisted Pic Your House services for this property is granted a non-transferable perpetual use license agreement for this service and has permission to use these images on any electronic or printed medium for the promotion of that specific property, their individual brand, team or brokerage brand, once the invoice is paid. Use of these images for any purpose by any other realtor is strictly prohibited regardless of their affiliation whereas that realtor is not directly involved in the representation of the seller or successful buyer for this property.
This license agreement is entirely nontransferable with no expiration for so long as all terms and conditions are followed.
Any alterations to this licensing agreement must be submitted and approved of in writing.'
Images cannot be sold to another agent who takes over an expired or withdrawn listing, as the purchasing agent does not own the photographs, but rather the right to use them. The purchasing agent may reuse photos if the property is temporarily removed from the market. The Multiple Listing Service (MLS) that the property is listed through may store the photos on that property, after the listing has sold. However, they cannot sell them or give them to anyone else.
Have a question? Give us a call at (319) 883-4699 or email us at
[email protected]
!
Printed 6/1/2023